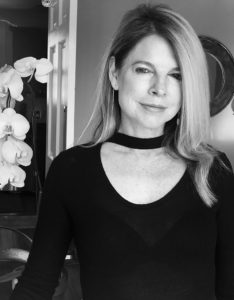 Kerry Jordan's 30-year career spans from the early days of electronic trading at Nasdaq, to derivatives structuring at Bank of America in the dot-com era, to venture and private equity investing at D'Orazio Capital, to cannabis advisory at Supercritical. Kerry has developed a diverse range of competencies and capabilities that has proven a distinct benefit for executive leadership and board directorship. This experience includes substantial P&L responsibility, detailed understanding of financial modeling, and an expansive knowledge of mergers and acquisitions. Kerry has expertise in interpreting financial statements, audits, and investment portfolios, and translating this information into easy-to-understand terms. She gained her technical proficiency working for large, sell-side financial institutions as well as small, buy-side asset managers. She acquired her academic experience from undergraduate and graduate degrees in finance and the Chartered Financial Analyst program.
Prior to co-founding Supercritical, Kerry was the chief operating officer of D'Orazio Capital Partners, a Chicago-based family office focused on private equity and venture capital investments in middle-market manufacturing companies. Prior to joining DCP, Kerry was the director of development at RMB Capital Management where she managed client development, fund acquisition, and capital raising for its hedge fund division. Prior to RMB, Kerry served as head of development and chief compliance officer for Chicago Capital Management L.P., a risk arbitrage hedge fund. In this capacity, Kerry managed the fund's global capital raising, investor relations, and compliance programs. Previously, Kerry was a director in the global derivatives products group at Bank of America where she focused on the structuring and trading of interest rate, commodity, and equity derivatives for the bank's Fortune 1,000 clients. Kerry began her career as an analyst at the Nasdaq Stock Market,
Kerry holds a bachelor of business administration degree from the University of Massachusetts and a master of science in finance degree from the George Washington University. She also holds the Chartered Financial Analyst designation and is an active member of the CFA Society Chicago and the CFA Institute. Kerry serves on the board of directors of Notiphy Corporation, a private technology company; the board of advisors of Awarex.io, an ESG fintech startup, and FIN Compliance, a fintech startup. She is the past chairwoman of the board of directors of Warriors at Ease, a nonprofit dedicated to veterans, and the CFA Society Chicago. Kerry is a former board member of the International Women's Forum; Janelle Beauty, a private company creating organic ethnic hair care products; Truly Green Plastic, a private company focused on developing hemp-derived biodegradable polymers; LNG Capital, LLP, a U.K.-based asset manager; the Illinois Council on Economic Education; and the YWCA of Metropolitan Chicago's Impact Investing Advisory Council.
Since the early stages of the Internet in the mid-1990s, Sparky Rose has grown from a cutting-edge designer into a leading branding and marketing professional with deep expertise and focus in the medical and recreational cannabis industry. A visionary and believer in championing products that help society, Sparky has been at the forefront of the cannabis industry for nearly 20 years beginning from 2003 to 2006 as executive director of Compassionate Caregivers, an Oakland, California-based medical cannabis company. Having won one of the first four medical dispensary licenses issued in the US, Sparky helped grow Compassionate Caregivers from two to seven dispensaries in just 18 months. In addition, he had oversight of its three cultivation centers, managed over 280 employees, and oversaw revenue growth to more than $5 million per month.
Sparky intimately understands the regulatory issues among states and has been commissioned to consult for numerous cannabis companies in California, Colorado, Washington, Nevada, Maryland, Pennsylvania, Ohio, and Illinois. Sparky optimized his expansive knowledge of cannabis for the benefit of many when he co-founded Supercritical, LLC, a Chicago-based cannabis consultancy. Prior to launching Supercritical, Sparky developed the original branding, design, and packaging for Sacred's THC, CBD, and hemp seed oil lines. He was one of the co-founders of one of the leading brands in cannabis, Papa & Barkley, heading up all branding, design, and packaging. More recently, Sparky led new product initiatives and retail design and experience as Chief Marketing Officer for Illinois-based PharmaCann. He built the marketing team, developed their product brand (matter.), and redesigned their dispensary experience during his tenure. In addition, he created one of the most comprehensive training programs for cannabis patient care representatives and consulted and advised on numerous strategic initiatives, including the company's nitrogen flush packaging process.
Earlier in his career, Sparky was creative lead at San Francisco-based Viant through its IPO in 1999 and was the head of all eBusiness at Fortune 500 firm Robert Half International (NYSE: RHI), following which he worked in its corporate development/M&A department. In addition, Sparky has consulted with non-cannabis clients, including Chanel, DDB, BBDO, Ogilvy & Mather, DirecTV, PepsiCo, and Fox Sports Networks. He has also served as creative director for Discovery Communications' Digital Cable Networks and Advanced Television Studio.
Complimentary 20 minute consultation
Schedule a call with our experts today to see how we can help you!